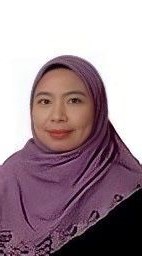 Associate Prof. Dr. Nor Hafizah Mohamed Harith
Welcome to Faculty of Administrative Science and Policy Studies Website
Faculty of Administrative Science and Policy Studies or FSPPP was established in 2004. Historically, the faculty was first founded under the Faculty of Administration and Law back in 1965. In 2004, the faculty took its step away from School of Law. As of today, the faculty has expanded with 82 academic staff members and with more than 3500 local and foreign students. The faculty is located in two main strategic campuses in Shah Alam, Selangor and Seremban, Negeri Sembilan. The faculty proudly offers contemporary knowledge in the fields of public and corporate administration. Today, FSPPP has flourished in offering 5 main core academic studies in public administration, corporate administration, policy studies, politics, and international relations studies. The faculty offers all accredited program starting with its signature program, namely Diploma of Public Administration (DPA) way back in 1965, while currently the faculty has 11 academic programs; 5 undergraduate programs and 5 Postgraduate programs and 1 professional programs known as Institute of Chartered Secretaries and Administrators (ICSA, UK).
            FSPPP is committed to engage in continuous development and is always steadfast in leading quality in teaching and learning. Besides, the faculty is also engaged in research in the areas of public administration, corporate administration and public policy studies. Over more than few decades, FSPPP has proudly offered accredited programs and highly committed to continuous review of the curricula to ensure they are relevant and match with the needs of the students, industries, potential employers, and other stakeholders. In addition, to ensure a good value added to the graduates, professional qualification is embedded to the student's development. FSPPP has a strong engagement and close collaboration with the Malaysian Institute of Chartered Secretaries and Administrators (MAICSA). Since 2014, the outcome of this collaboration, the faculty has been offering a dual master qualification in Masters of Corporate Administration and  ICSA(UK) professional qualification.
            Pursuing global network with our global universities partners is the key goal of the faculty's future development. Our active international collaboration contributes to strong alliance with our partner universities mainly in Indonesia, Japan and India in various joint academic research and conferences. In early 2021, a dual-master program in Executive Master of Administrative Science and Master's in Public Policy with Universitas Airlangga, Indonesia was first offered as part of internationalization initiative. Indeed, FSPPP welcomes a new appointment of Distinguished Fellow, a former Bosnia-Herzegovina ambassador to Malaysia to assist and further develop the Faculty's visibility in area of international relations and diplomatic studies.
            As Dean of the Faculty, I warmly welcome all potential students, alumni and visitors to the Faculty of Administrative Science and Policy Studies. Do come and join us to explore the journey of your higher education in public, corporate administration, public policy, international relations and diplomatic studies with our dedicated academic team in the Faculty of Administrative Science and Policy Studies in Universiti Teknologi MARA.
See you!
Associate Professor Dr. Nor Hafizah Hj. Mohamed Harith
Dean
Faculty of Administrative Science and Policy Studies
Universiti Teknologi MARA