The Faculty of Administrative Science  and Policy  Studies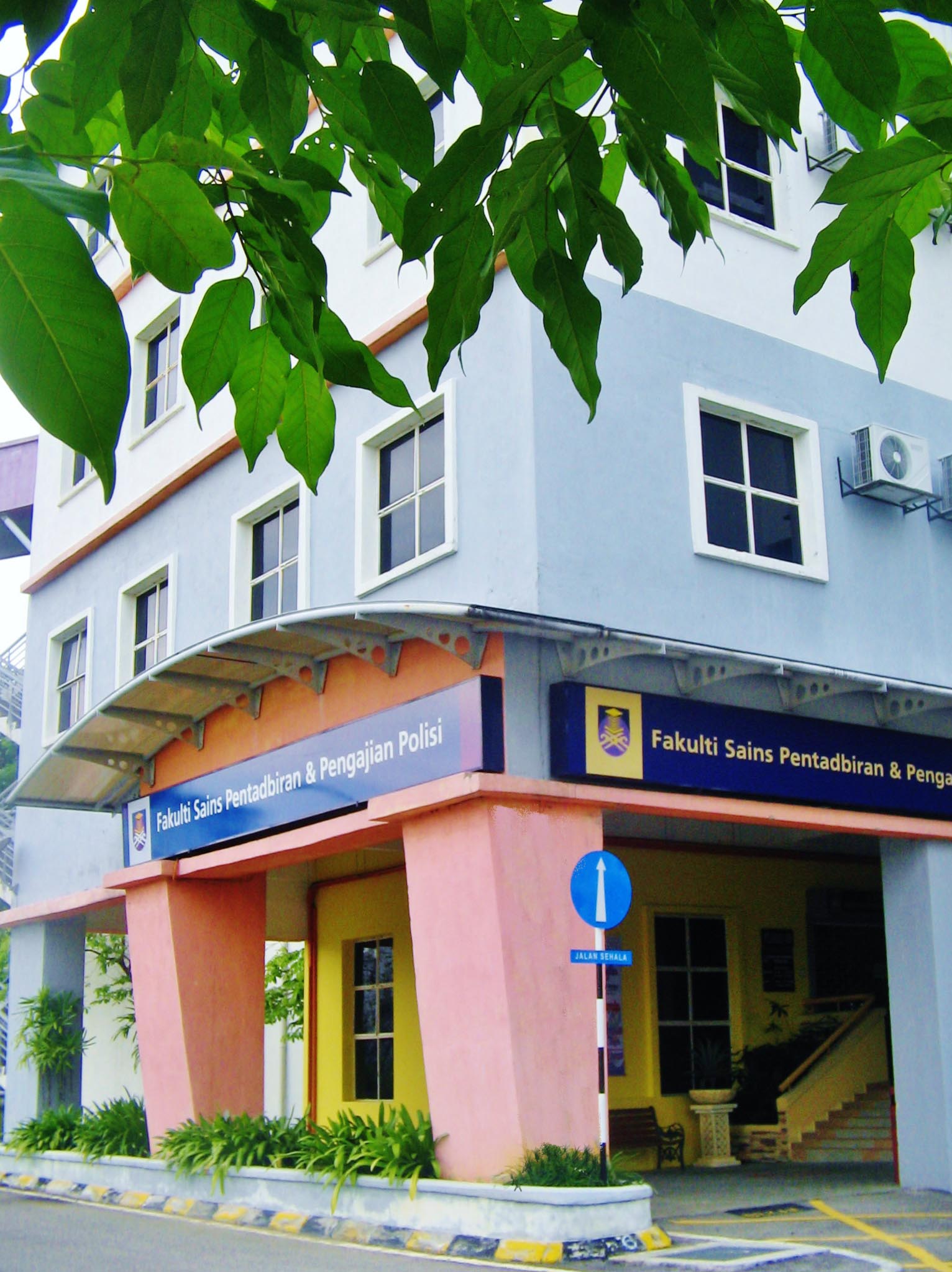 was established on January 14, 2004. Although a  new faculty  (in name),  the historical roots date back to 1965  when  the  School  of  Administration and Law was set up. The school began as a  center  offering British  external  programs namely, the Chartered Institute of Secretaries (now Institute of Chartered Secretaries and Administrators)  and  external LLB  (Honours), University of  London . The only internal  program  offered  then  was the Diploma in  Public Administration and Local  Government.  This  flagship  program  was  renamed  Diploma  in  Public Administration  and  is  now  also  offered  via the Electronic Distance Learning mode in almost all campuses.
The faculty is proud of developing carefully niche undergraduate and master's programs. In 1993, the Faculty introduced the degree of Bachelor of Corporate Administration (Honours) to train young and bright Malaysians to hold office as Company Secretaries and Administrators. The graduates with relevant work experience can now join the Malaysian Association of Company Secretaries (MACS). The Bachelor of Administrative Science (Honours) was started in December 2002 to train aspiring students to become Public Managers and Diplomats. The program is a unique blend of knowledge that fits in with the needs of a modern public sector.

The Faculty has some 10,000 graduates who are employed in both the public and private sectors. Their personality and performance at the workplace and in graduate programs, are positive affirmations of the quality of the programs and the Faculty. Many of our students have pursued further degrees in other fields including administration, law, finance and management testifying to the flexible and multidisciplinary nature of the curricula.

The Faculty envisions becoming a leading center for the education and scholarship in administrative and political science. To support this, several Centers of Excellence and Special Interest Groups work on research programs to achieve this goal. The Faculty also publishes an annual Journal of Administrative Science to broadcast the work of the faculty and the students.
Presently the faculty has 61 academic  staff and 20 administrative staff.  The position and qualification of the academic staff are as follows:
| | | |
| --- | --- | --- |
| Position | Numbers | Percentage |
| Professor | 4 | 6.56 |
| Associate Professor | 13 | 21.30 |
| Senior Lecturer | 21 | 34.43 |
| Lecturer | 23 | 37.71 |
| Total | 61 | 100.00 |
| | | |
| --- | --- | --- |
| Qualification | Numbers | Percentage |
| Ph.D | 16 | 26.23 |
| Masters | 45 | 73.77 |
| Total | 61 |              100.00 |